FlexHammer™  Mobile
IQRs mobila krossar med hammarkvarn är utvecklade efter våra kunders behov och är kända för sin prestanda, arbetsförmåga och kraftfullhet. De mobila krossarna är även utvecklade för lång hållbarhet samt har marknadens lägsta driftskostnad vilket garanterar en bra avkastning på er investering.
Två modeller av FlexHammer™ mobila krossar
IQRs mobila kross FH1500 erbjuder det bästa från två världar: Prestandan och kapaciteten av en stor kvarn och en kompakt storlek för transporter på väg. Den större FlexHammer FH1800™ är marknadens kraftfullaste mobila kross och har en större kraft och kapacitet än FH1500™. Krossarna finns både med king-pin och larvfötter. Se mer fakta här.
Material
Vanligt material som IQRs mobila krossar hanterar är träavfall som t ex rivningsavfall, järnvägsslipers, bark, trädtoppar och grenar samt plast, hushållsavfall, industriavfall och verksamhetsavfall.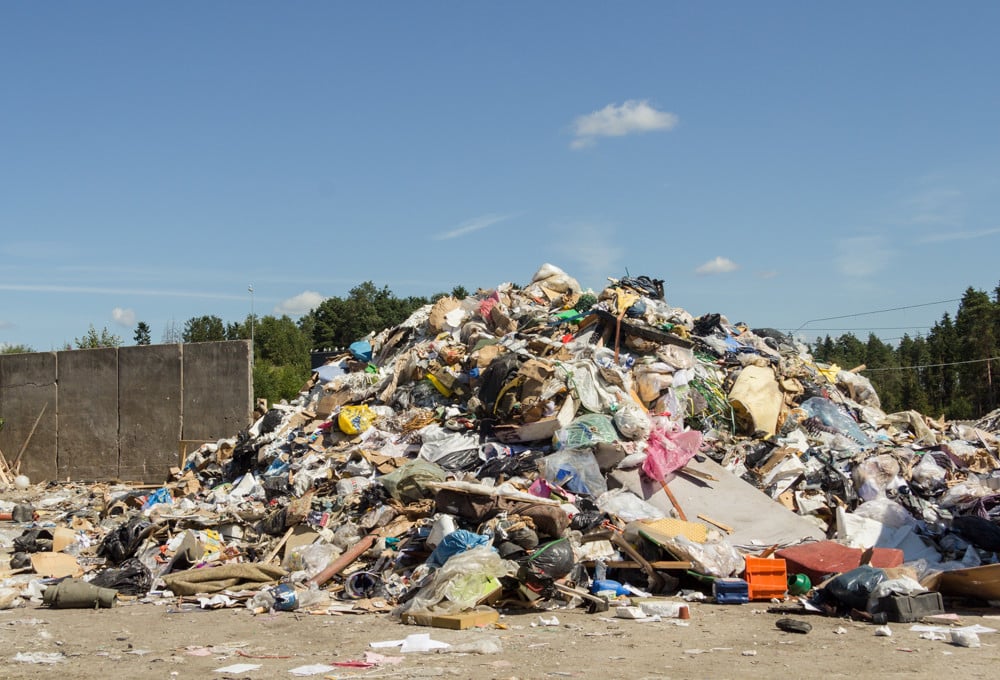 Slutprodukter
Den unika hammarkvarns designen gör det möjligt att ta fram en stor variation på produktstorlekar.  Vanliga produkter är 0-50 mm och  0-500 mm.
Okrossbart material
Hammarkvarnen på de mobila krossarna har en mekanisk säkerhetsfunktion i form av ett rejektsystem som skyddar mot följdskador förorsakade av okrossbart material. Se klipp nedan.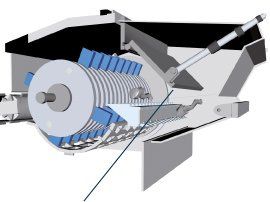 FlexRejectDoor™
Säkerhetsfunktionen skyddar hammarkvarnen från att skadas och från stopp om okrossbart material matas in av misstag.
Läs eller ladda ner PDF katalogen
Road dimensions:
12,16 x 2,55 x 4,20 m. Allowed for 80 km/h in Sweden. Ready for production within 30 minutes after transportation.
Total weight:
30 tons.
Chassis:
Frame with 2″ king pin. 3 axles at c/c 1.350 mm. 6 single wheels 385/65 R 22,5. Air
suspension. Hydraulic supports at front end.
Foldable walkways.
Feeding:
Apron feeder and feed roller.
Hammermill:
FlexHammer™ 1500.
Discharge conveyor:
c/c 13 m x 1.200 mm. Hydraulic drive and folding.
Magnet:
Overband and drive pulley magnet on discharge conveyor.
Automatic
Fire extinguisher:
Included.
Engine:
600 hp. Scania engine.
Fuel tanks:
Two tanks, totally approx. 1.500 l.
Transmission:
V-belt drive of hammermill over hydraulic coupling. Hydraulic drive of other components.
Electrical:
System for engine and other functions including warning signals, stop buttons, engine start, control box and remote control.
PLC:
Optional Dial-up service function. Numerous optional control settings.
Options:
Hydraulic hammer shaft extractor. Bigger engine. Capacities: Type of feed materials, feeding methods, finished products' particle size etc. influence
to the final capacity. 70–150 m³/h corresponding to 20–35 tons/h is a normal production of wood chips from demolition timber. Above 60
tons/h possible under excellent conditions.
| | |
| --- | --- |
| Road Dimensions: | 12,3 x 2,85 x 3,97 m. Allowed for 80 km/h in Sweden. Ready for production within 30 minutes after transportation. |
| Total weight: | 45 tons. |
| Chassis: | Frame with 2″ king pin. 3 axles at c/c 1810 mm, 3rd with steering. 6 single wheels 425/65 R 22,5. Air suspension with lifting and lowering functions. Hydraulic supports at front end. Foldable walkways. |
| Feeding: | Apron feeder and feed roller. |
| Hammermill: | FH1800. Weight 12 tons incl. rotor 4,4 tons. Rotor ø1200 mm with 4 hammershafts. 48 hammers as standard. Hydraulically openable. Feed width 1800 mm. |
| Discharge conveyor: | c/c 14 m x 1200 mm. Hydraulic drive and folding. |
| Magnet: | Overband magnet on discharge conveyor |
| Engine: | Caterpillar 3412E, V12, 750 hp emissions certified (Tier 1) or 840 hp. |
| Fuel tanks: | Two tanks, totally approx. 3.000 l. |
| Transmission: | V-belt drive of hammermill over hydraulic coupling. Hydraulic drive of other components. |
| Electrical: | System for engine and other functions including warning signals, stop buttons, engine start, control box and remote control. |
| Options: | Fire sprinklers, hydraulic hammershaft extractor and drive pulley magnet on discharge conveyor. 840 hp engine (not emissions certified). |
| Capacities: | Conditions of feed materials, feeding methods, finished products' particle size etc.
influence to the final capacity. 100–200 m3/h corresponding to 30–50 tons/h is a normal production of wood chips from demolition timber. Above 100 tons/h possible and recorded during excellent |