Well known for it's unbeaten capacity and flexibility.
FH1500 Mobile advantages:
Powerful
Fuel efficient
Easy to transport on the road
Easy to move on site
FlexReject™ protects the hammer mill from damaging on uncrushable materials
Multi purpose heavy duty hammer mill
The FH1500 Mobile Unit is a well known all purpose, heavy duty, high capacity hammer mill of industrial quality standard.
Finished products:
The finished products are being used as fuel for energy production or for compost or just for volume reduction.
The hammer mill's design allows for a large variety of  the finished products' particle size. Typical finished products are e.g. between 0-50, 0-100 and 0-250 mm.
The hammer mill has a mechanical safety device in form of a reject door which opens in case of pressure from uncrushable objects. Stones will be crushed.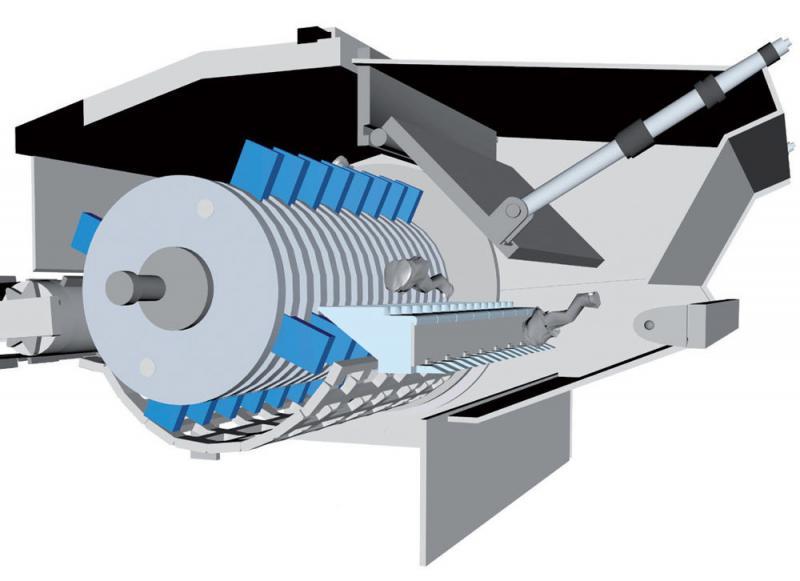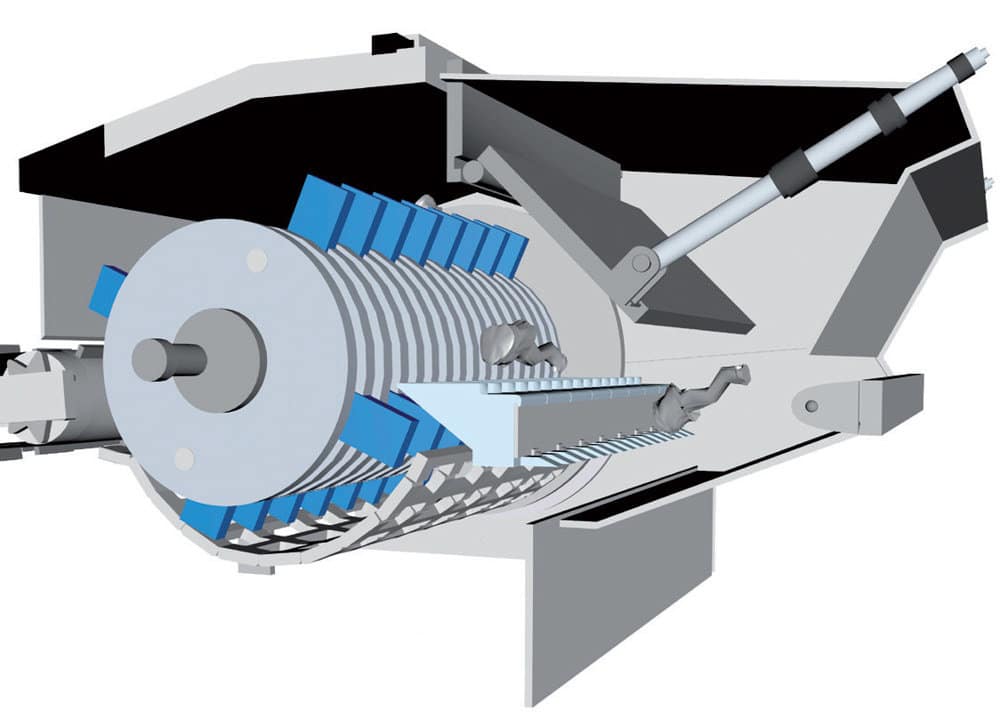 FlexReject™
This is a safety device which protects the mill from damage and stoppages if any uncrushable material is fed in by mistake.
| | FH 1500 Mobile |
| --- | --- |
| Dimensions transport L/W/H: | 12,40 (11,5 King-pin) /2,55 / 4,30 m |
| Total weight: | ~35 tons. |
| Feed opening dimensions, width / height: | 1,5 m / 0,8 m |
| Feedroller diameter: | 0,8 m |
| Feeder: | 4,5 / 1,5 (6m3) |
| Rotor weight: | ~4 tons |
| No. of hammers / Weight of hammer: | 40 pcs / 11kg |
| Rotor diameter / tip to tip: | 1200 mm |
| Rotor speed: | ~880 rpm |
| Engine: | Scania DC16 Stage 5 |
| Enginepower: | 670 – 770hp |
| Magnet type: | Elme permanent cross belt magnet |
| Endmagnet in drivedrum: | Yes |
| Discharge belt width: | 1,2 m |
| Discharge belt – dropping height: | 4,5 m |
Other FlexHammer™ crushers