Engineered to handle the toughest materials
IQR's mobile crushers are developed based on our customers needs and they are well know for it's unbeaten capacity and flexibility. Our machines are engineered to ensure that you get a very good return on your investment with a long service life and the lowest running costs in the business.
Uncrushable objects
The hammermill has a mechanical safety device in form of a reject door which opens in case of pressure from uncrushable objects.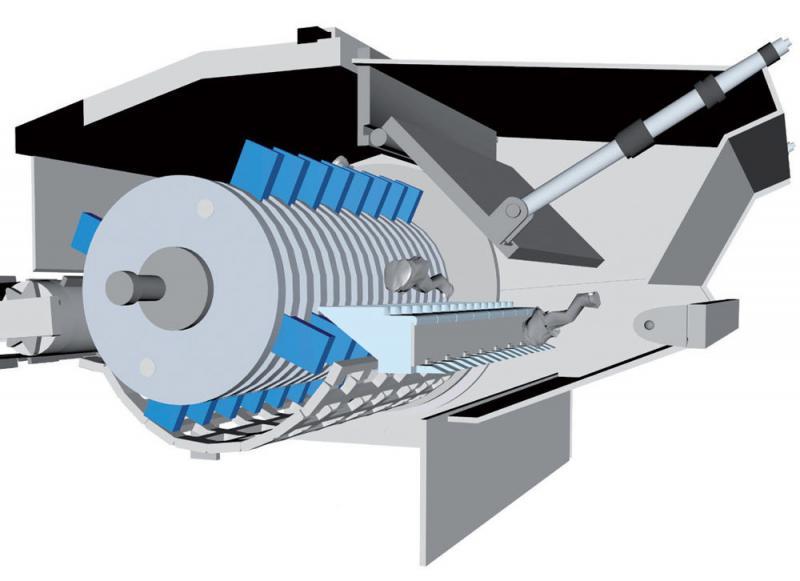 FlexRejectDoor™
This is a safety device which protects the mill from damage and stoppages if any uncrushable material is fed in by mistake.
Want to know more?
Contact us to know more about the FlexHammer™ mobile crushers
Two models of FlexHammer™ mobile
The FH1500 unit combines the best of two worlds. The performance and capacity of a big mill, yet still compact in size for convinient
road transportation. The FH1800 Mobile Unit is a well known all purpose, heavy duty, high capacity hammermill of industrial quality standard.
Particle size of finished products:
The hammermill's design allows for a large variety of the finished products' particle size. Typical finished products are e.g. between 0–50 mm and 0–500 mm.
Typical feed materials
– Wood waste demolition timber, railway sleepers, treetops and branches, bark, offcuts from industries etc.
– Household waste.
– Industrial waste of different kinds.
– Commercial waste, packing materials.