Want to know more?
Contact seller for more information
+46 (0)476-150 05
ELME – Manufacturer of metal separation equipment since 1955
The company Elme was purchased by IQR back in 2012. It´s product range of high quality metal separators made them the perfect partner. Please see www.elmemagnets.com.
Through dealing with different suppliers of magnets throughout the early years, IQR found that a in order to pic scrap on often fast moving conveyor belts not only did the magnets need to be strong, they needed to be strong in all surface areas and built to last in all aspects.
The only manufacturer that could live up to these demands was ELME, and they are now a part of IQR.
We manufacture not only overband magnets, but also eddy current separators in many sizes to fit customer demand.
High demands
We design and produce products with high technical performance. Each order and project is carefully specified and the staff is kept informed through well-documented procedures. Delivery will of course take place at the agreed time. The customer receives technical advice and support during installation and commissioning.
Eddy current separator
Separates non-magnetic metals such as aluminium, copper, zinc and brass.
elme's construction separates both sides of the drum. This makes elme superior compared to the now common method where the material's throw parabolas, in the same direction, are used. We only use super strong neodymium magnets of the highest quality, which ensures a very high degree of separation.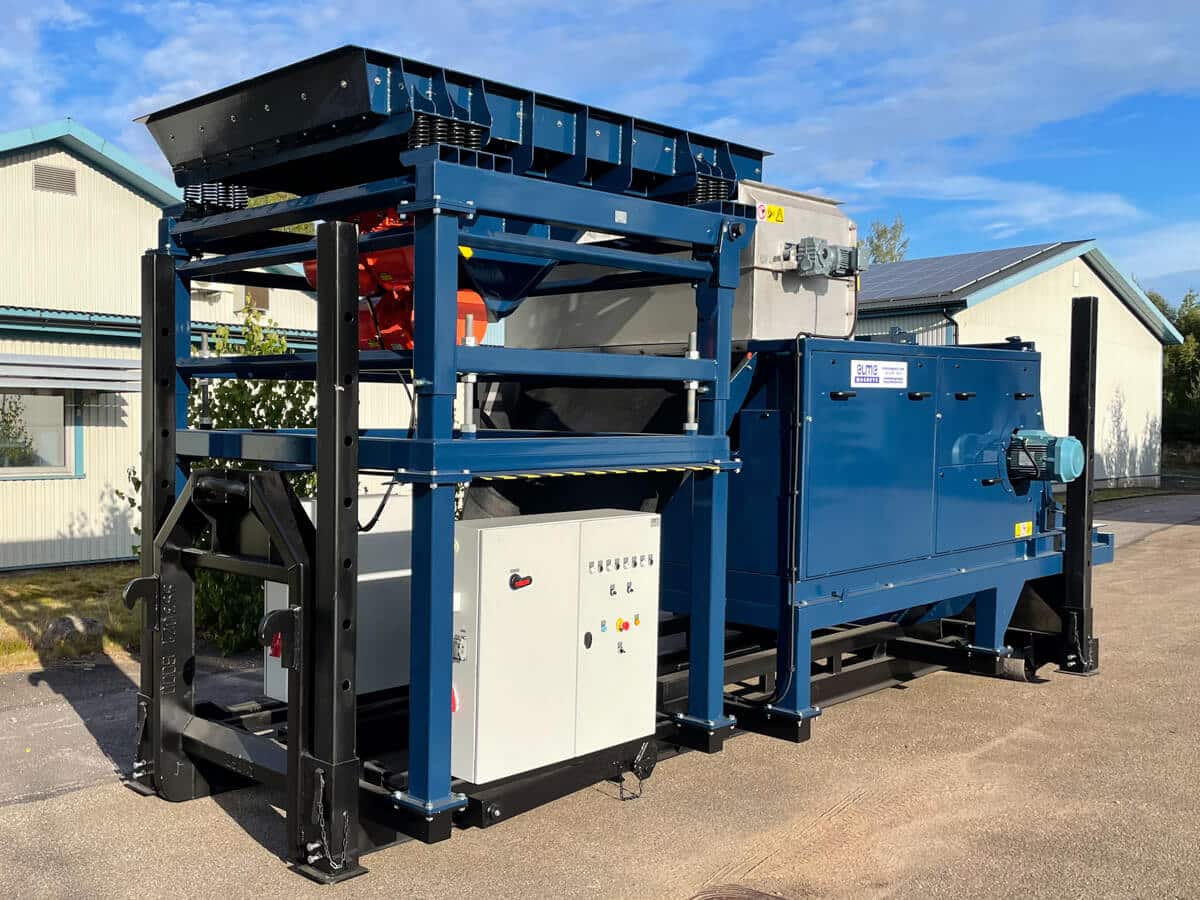 Magnet grapple
Grip with built-in magnet, ideal for sorting construction waste, etc.
The magnetic grip is freely rotating and extra openable so that the magnet can get close to the material to be lifted. The combination of gripper and magnet provides a great time saving through "two tools in one", the magnet is always connected and available
Magnetic separator
Separates magnetic metals. Based on electro or permanent magnets. Usually placed over a conveyor. The separators are self-cleaning and very reliable.
Read more about these and elme's other products at Elme magnets